Renowned Speaker. Award-Winning Author. Nationally-Acclaimed Educator.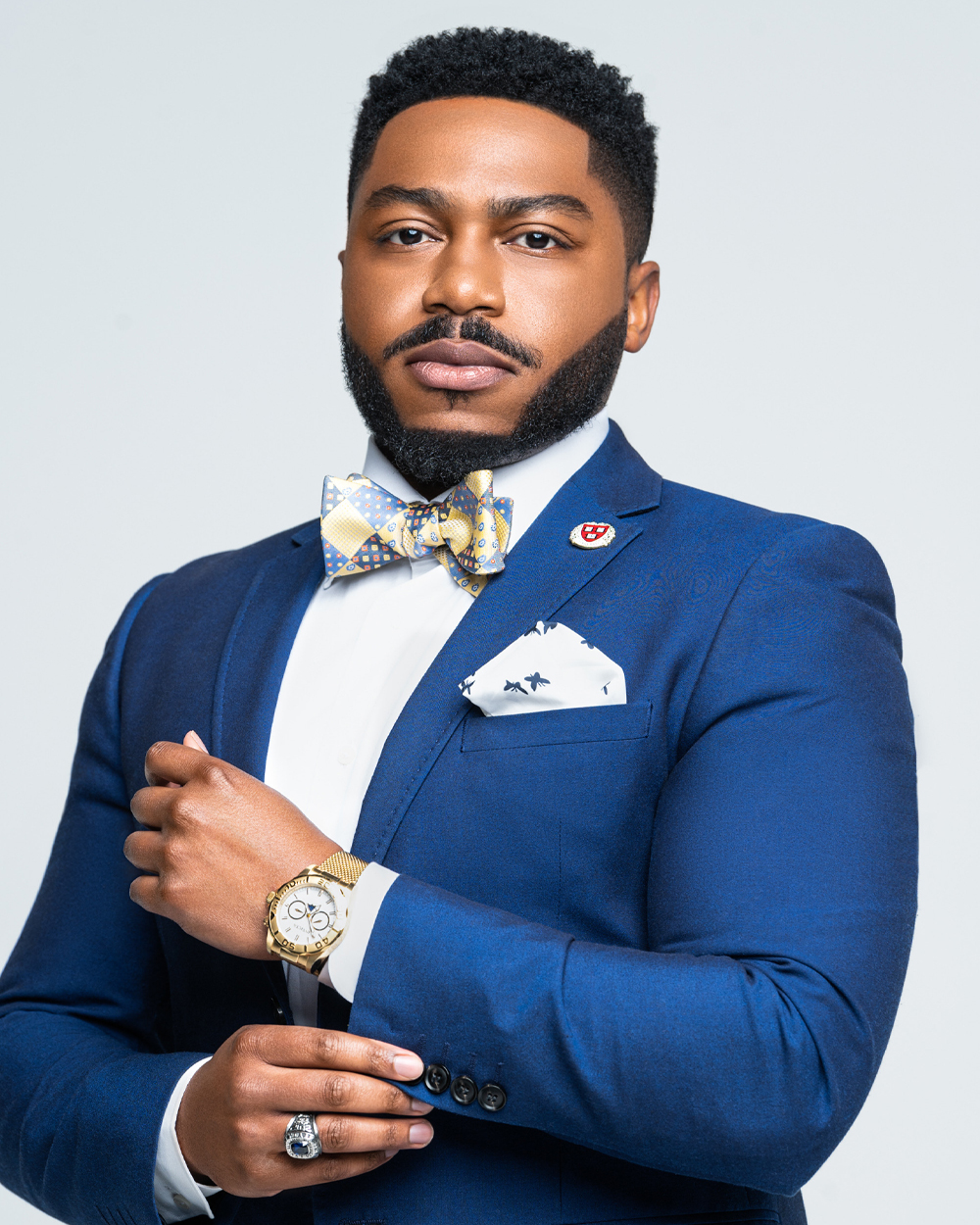 Brandon P. Fleming is a renowned speaker, nationally acclaimed educator, and author of MISEDUCATED: A Memoir. His story of struggle, success, and service has inspired millions around the world. An at-risk youth and college dropout turned award-winning educator, Fleming is a former debate coach at Harvard University and Founder & CEO of The Veritas School of Social Sciences, formerly known as the Harvard Debate Council Diversity Project. Over the past five years, Fleming has raised over a million dollars to enroll over 150 students of color into Harvard's international summer debate residency on full scholarship. Fleming recruits under-served youth with no prior debate experience who he then trains to compete against hundreds of elite debaters from over 25 different countries around the world. For five consecutive years, since the program's inception in 2017, every cohort trained by Fleming has won the international competition. News of the achievement instantly went viral and broke national headlines, being featured on CNN, ESPN, Good Morning America, and many more. The organization has gained the financial backing of Fortune 100 companies such as The Coca-Cola Company, UPS, Chick-fil-A, and many more. Fleming has established a groundbreaking organization that is positioning Black youth for acceptance into Ivy League and elite colleges & universities. His students have now matriculated to Harvard, Yale, Stanford, and others alike. Fleming's story and achievements have enabled him to use his voice to inspire and impact millions as a renowned speaker. Fleming has keynoted for international governmental organizations such as the United Nations General Assembly.  Fleming has spoken at the nation's most prestigious colleges, universities, and K-12 conferences.  Fleming has also keynoted conventions for corporate executives at the nation's largest brands such as Walmart, FedEx, T-Mobile, Warner Media, and many more.  At the age of 29, Forbes Magazine named Fleming to the Forbes 30 under 30 list.  In 2020, The Root Magazine named Fleming one of the top 100 most influential African-Americans in the United States.  And in May 2021, North Carolina Wesleyan College bestowed upon Fleming the honorary Doctor of Humanities degree.
Fleming has received numerous awards for his work in education and social entrepreneurship.  The Georgia Center for Nonprofits selected Fleming as a 2016 recipient of the Georgia '30 Under 30′ award for emerging nonprofit leaders.  In 2017, Fleming was inducted into Outstanding Atlanta – an annual award for 10 of Atlanta's most accomplished leaders.  In 2018, Fleming was inducted into LEAD Atlanta – Atlanta's premier network of emerging leaders.  In 2018, Fleming was also honored by Power 30 Under 30 and selected by the Atlanta Regional Commission as one of 50 community leaders to join the Regional Leadership Institute.  Also, in 2018, Fleming was among the 50 world leaders selected by the Schusterman Foundation to converge in Israel for a global leadership program. Atlanta Tribune also recognized Brandon as an Atlanta Gamechanger in the 2018 edition of Who's Who in Black Atlanta.  In 2019, Fleming received an honorary resolution from the Georgia House of Representatives, as well as a community leadership recognition from the Atlanta Hawks and Crown Royal.  He was also named the 2019 Modern Man of Distinction by Black Enterprise.  He received the Education Advocate Award from Urban League of Greater Atlanta, was featured on the cover of Georgia Trend Magazine as a 40 Under 40 inductee and was featured on the cover of Simply Buckhead Magazine as one of Atlanta's Rising Stars. Notably, Fleming made history as an elected speaker for the inaugural International Day of Education at the United Nations General Assembly and was named to the 2020 Forbes 30 Under 30 list.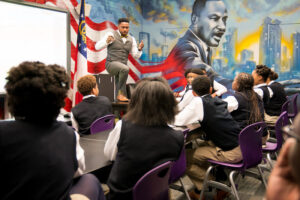 Fleming was recruited to join the Harvard Debate Council faculty after his accomplishments at the Ron Clark Academy, where he coached the middle school debate team to an unprecedented undefeated record at a high school tournament.  As one of Ron Clark's "Master Educators", Fleming also trained over 50,000 educators worldwide on best practices in education.
Fleming went from being a high-risk youth and a college dropout to an influential educator who has used his story to inspire many throughout the world.  As a freshman undergraduate student at Liberty University, Fleming founded the Scholars Program, a competitive non-profit college preparatory and leadership development institute.  Through rigorous training in academics and leadership, most of the student body, consisting entirely of at-risk teens, achieved Honor Roll for the first time.  He instituted a leadership development curriculum that cultivated the students into community organizers, hosting events that galvanized the community in support of education reform in Central Virginia and beyond.  Fleming had soon become a community trailblazer, initiating projects that assembled members of the community to raise education awareness.  In 2012, Fleming hosted the first annual Harlem Renaissance Festival, which drew over 300 members of the Lynchburg community.  This same year, he hosted the Symposium, an education gathering that united political leaders, educators, students, parents, and the community for a forum discussing, "The State of Education in America."  The successful event had soon evolved into The Symposium Tour, in which Fleming and his students traveled to prestigious colleges & universities in an effort to motivate members of the community to undergird the local education system.  Institutions involved in this tour included Liberty University, University of Virginia, Duke University, Howard University, Wake Forest University, and many more. In 2013, the News & Advance recognized him as one of Lynchburg's most significant people.  In 2014, Fleming was recruited by famous educator Ron Clark, subject of the TNT film The Ron Clark Story, to teach at his world-renowned academy in Atlanta, GA.